Remembrance Sunday & Armsitice Day
Ludlow Town Remembrance Events draw hundreds to commemorate those fallen.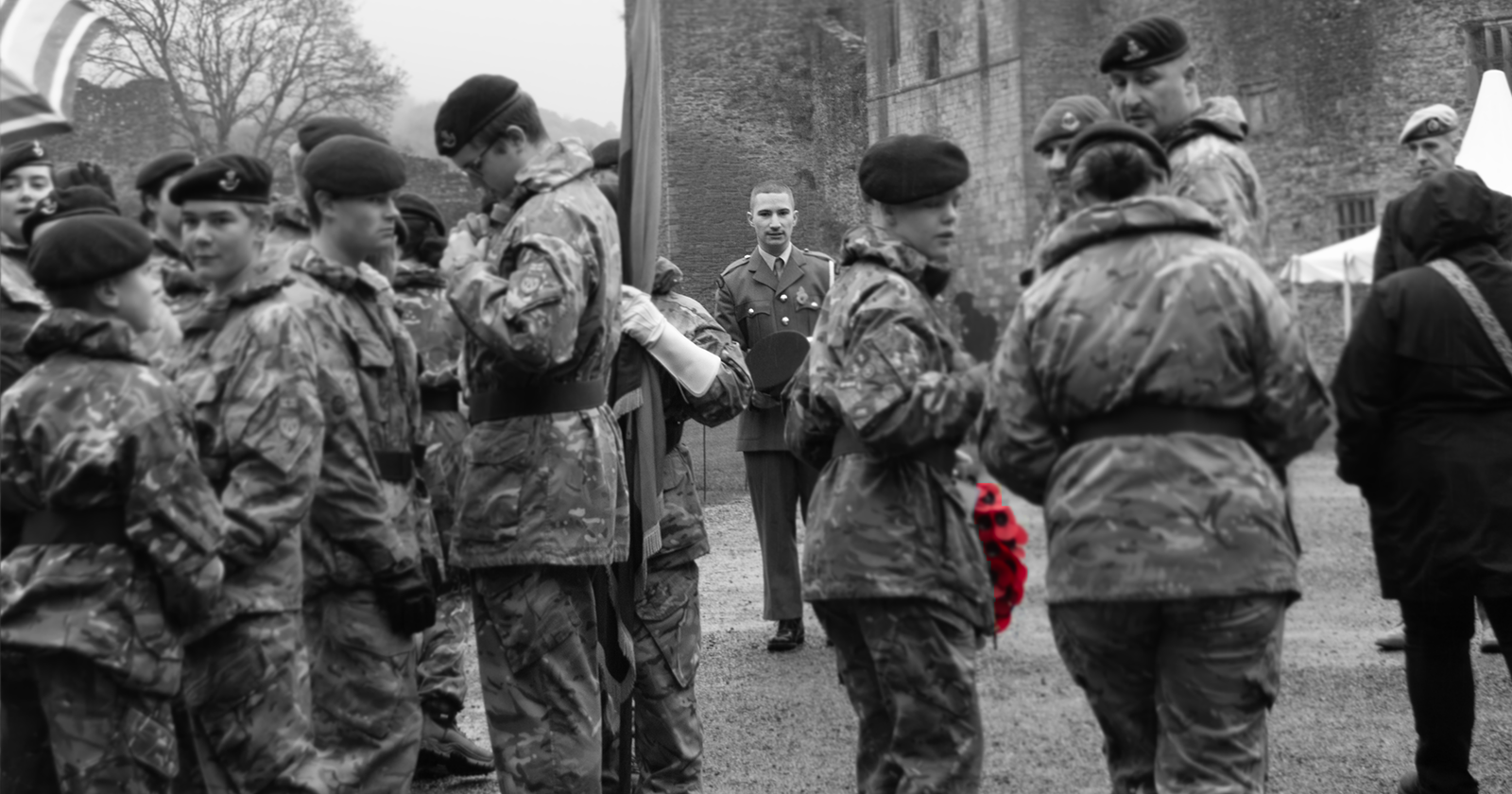 In a moving tribute to honour Armistice Day and Remembrance Sunday, hundreds gathered in Ludlow town centre to pay their respects to the brave men and women who served our Nation. The event, held on November 11th and 12th, saw a remarkable turnout of residents and representatives from various sectors of the community.
In a display of solidarity, representatives from local schools, The British Legion, Religious organisations, and a family from Ukraine were among those who laid a wreath in memory of those who fought for freedom and continue to fight. The service was attended by Deputy Lord Lieutenant of Shropshire Ian Sawyers, MP Phillip Dunn as well as Danny Mason, one of the survivors of the 8th Battalion of WWII.
Adam Wickers, Parade Marshall led the parade during Remembrance Sunday which comprised of Veterans and representatives from essential organisations such as the Police, Fire Service, Army Cadets, RAF Air Cadets, Scouts, Cubs, Rainbows, Brownies and Girl Guides. Their participation showcased Ludlow's commitment to remembering the fallen and those who continue to serve.
The Ludlow Peace Memorial, standing as a symbol of remembrance, became a focal point for the community to pay their respects. The atmosphere was one of reflection, gratitude, and collective remembrance.
Councillor Glenn Ginger, Mayor of Ludlow commented, "We are proud of the community's turnout and the diverse representation from various organisations. Ludlow has once again demonstrated its unwavering commitment to honouring the memory of those who sacrificed so much for our freedom. Ludlow Town Council extends its thanks to everyone who participated, making this solemn occasion a deeply moving and respectful tribute."
Ludlow Town Council remains dedicated to fostering a sense of unity, remembrance, and gratitude within the community. The sacrifices made by our servicemen and women will be remembered.