Ludlow Market
---
Welcome to Ludlow's award winning Market.
Open Mondays,Wednesdays, Fridays and Saturdays all year round with Specialist Markets on Thursdays and Sundays.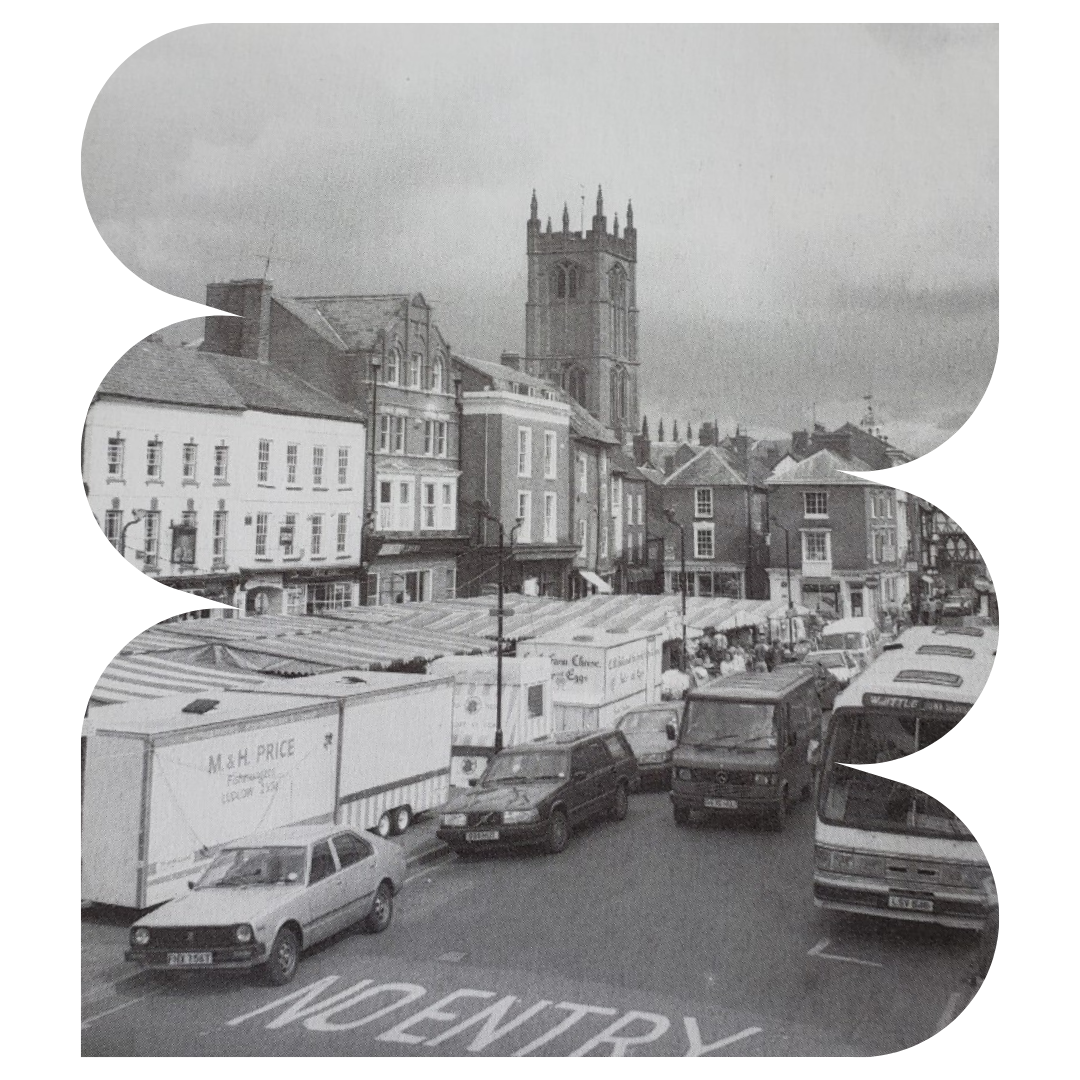 Morriss, R. Hoverd, K. (1993). The buildings of Ludlow

Want to trade?
That's great to hear! Just head to our trader's area for more information.


We're a NABMA Local Authority Market Winner!
Ludlow Market has operated on the same site for over 900 years and continues to offer visitors and residents of Ludlow a fantastic choice of products.
From local food and drink, artisan crafts, interior accessories, vintage finds and glassware, Ludlow Market really has it all.
The Market is situated at the heart of Ludlow Town and has been owned and managed by Ludlow Town Council since April 1988.


Bookings are now being taken for traders for July, August and September's Specialist Markets 2023.
Regular markets
Held every Monday, Wednesday, Friday and Saturday. We have a wide variety of stalls offering everything from pottery, vintage cameras, and preloved clothes to fresh produce.
Specialist Markets
Specialist Markets take place on various Thursdays and Sundays throughout the year. Specialist markets include our Food and Craft Market, Book and Craft Market, Garden market and the Local Produce and Antique Market which is run by external companies / individuals.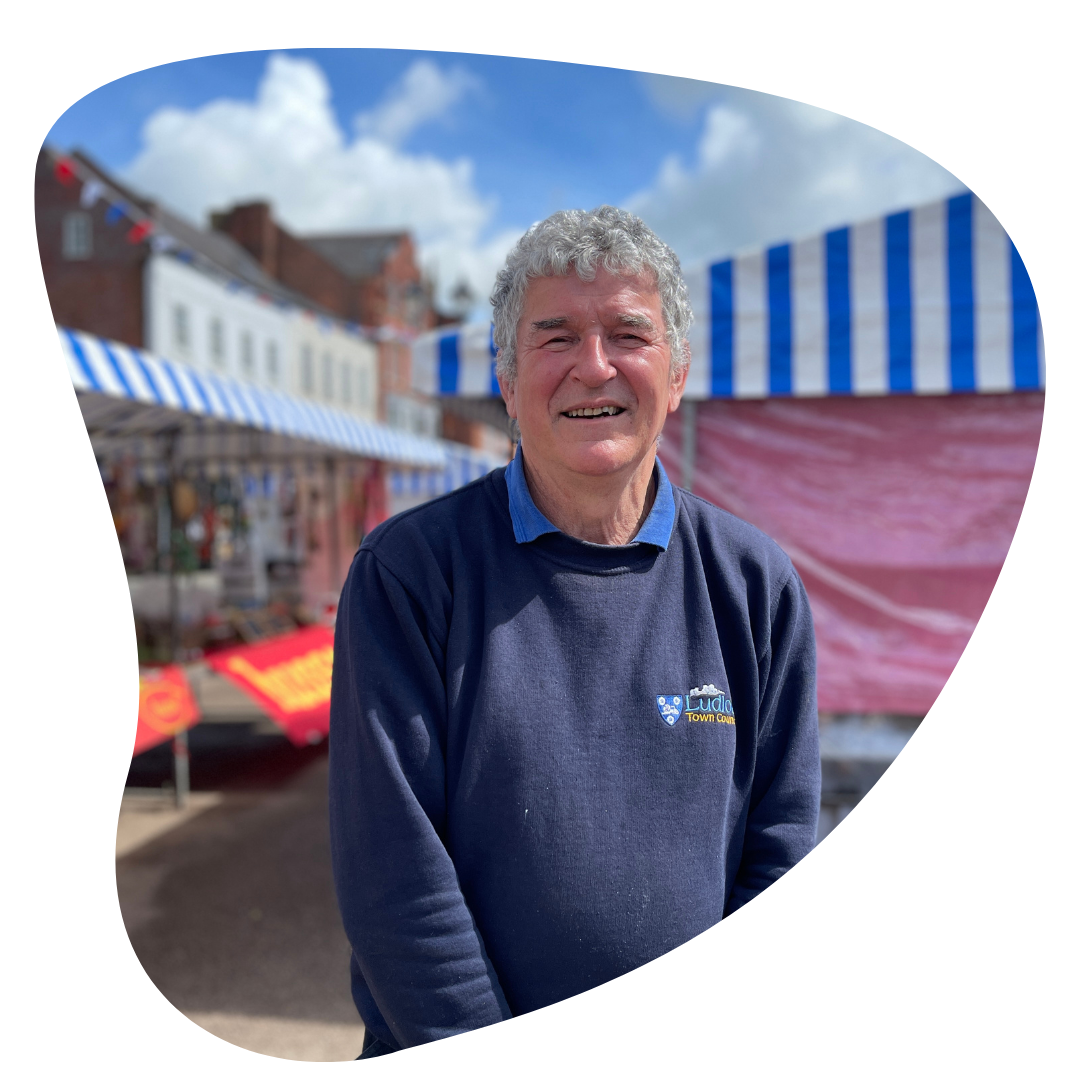 Tony Caton is our Market Officer and has been at Ludlow Town Council for 10 years.
"What I love about the job is that it keeps me fit and I meet some wonderful people.

If you want to get a spot on the market, just make an informal enquiry through myself or Ludlow Town Council".