Ludlow Cancer Support group receives the King's Award for Voluntary Service
The King's Award for Voluntary Service is the highest Award given to voluntary groups in the UK and is equivalent to an MBE.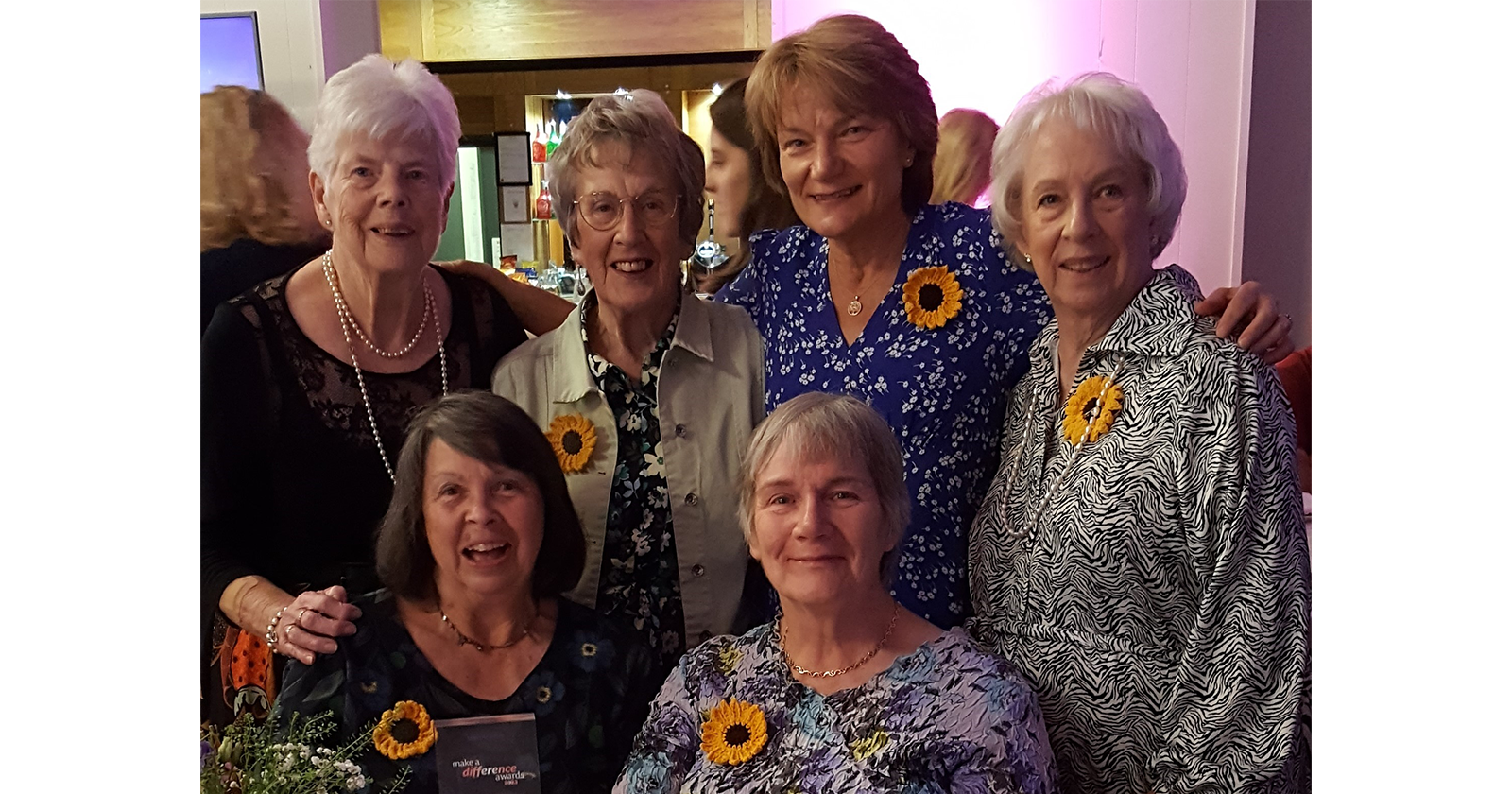 Ludlow Cancer Support Group has just been awarded The King's Award for Voluntary Service. This is the highest award a local voluntary group can receive in the UK and is equivalent to an MBE.
The King's Award for Voluntary Service aims to recognise outstanding work by local volunteer groups to benefit their communities. It was created in 2002 to celebrate Queen Elizabeth II's Golden Jubilee and, following his accession, His Majesty The King emphasised his desire to continue the Award. Recipients are announced annually on 14 November, The King's Birthday, and Ludlow Cancer Support Group is one of only 262 local charities, social enterprises and voluntary groups to receive the prestigious award this year.
Anna Turner, His Majesty's Lord-Lieutenant of Shropshire, congratulated the Group, saying, "You have, without doubt, achieved your aim of supporting those living with cancer in a safe and nurturing environment. You are reaching out with help to provide understanding, awareness, laughter, relaxation and friendship. Your committee members are dedicated volunteers who strive for excellence in everything they do. You are greatly valued in the community and help to guard against loneliness and fear. My thanks for everything you do and congratulations on being recognised as such an exceptional group, doing a wonderful job".
In due course, the Lord-Lieutenant will present LCSG with a certificate and a commemorative crystal, and, next year, two volunteers from the group will attend a garden party at Buckingham Palace, along with other recipients of this year's Award.
LCSG began in 2014, when a small group of people came together because a friend had been diagnosed with terminal cancer, and the nearest support group was in Hereford. Nearly 10 years later, the Group is thriving because its members truly care about each other. It is often difficult to talk about their illness to family or friends for fear of causing them distress, but this group provides a social, safe meeting place where members can talk, or not talk, about cancer. Its members also include people who have come to the group alongside a partner suffering from cancer, who then remain as part of the group after bereavement.
Rosemary Wood, Chairman of Ludlow Cancer Support Group, said, "Although several founder-members and former members who gave so much to the Group are no longer with us, they are not forgotten. Our conversations often run along the lines of 'Do you remember when Joan (or Jack, or Dave, or Dori, or Pauline or Bryan) did or said such and such?' And, yes, we do remember, and we laugh. And we know how proud they would have been, if they were still here, to know that Ludlow Cancer Support Group has received the King's Award for Voluntary Service, the highest award a voluntary group can receive in the United Kingdom and equivalent to an MBE."