Remembrance Sunday & Armistice Day
Join Ludlow's Remembrance Sunday Service and Armistice Day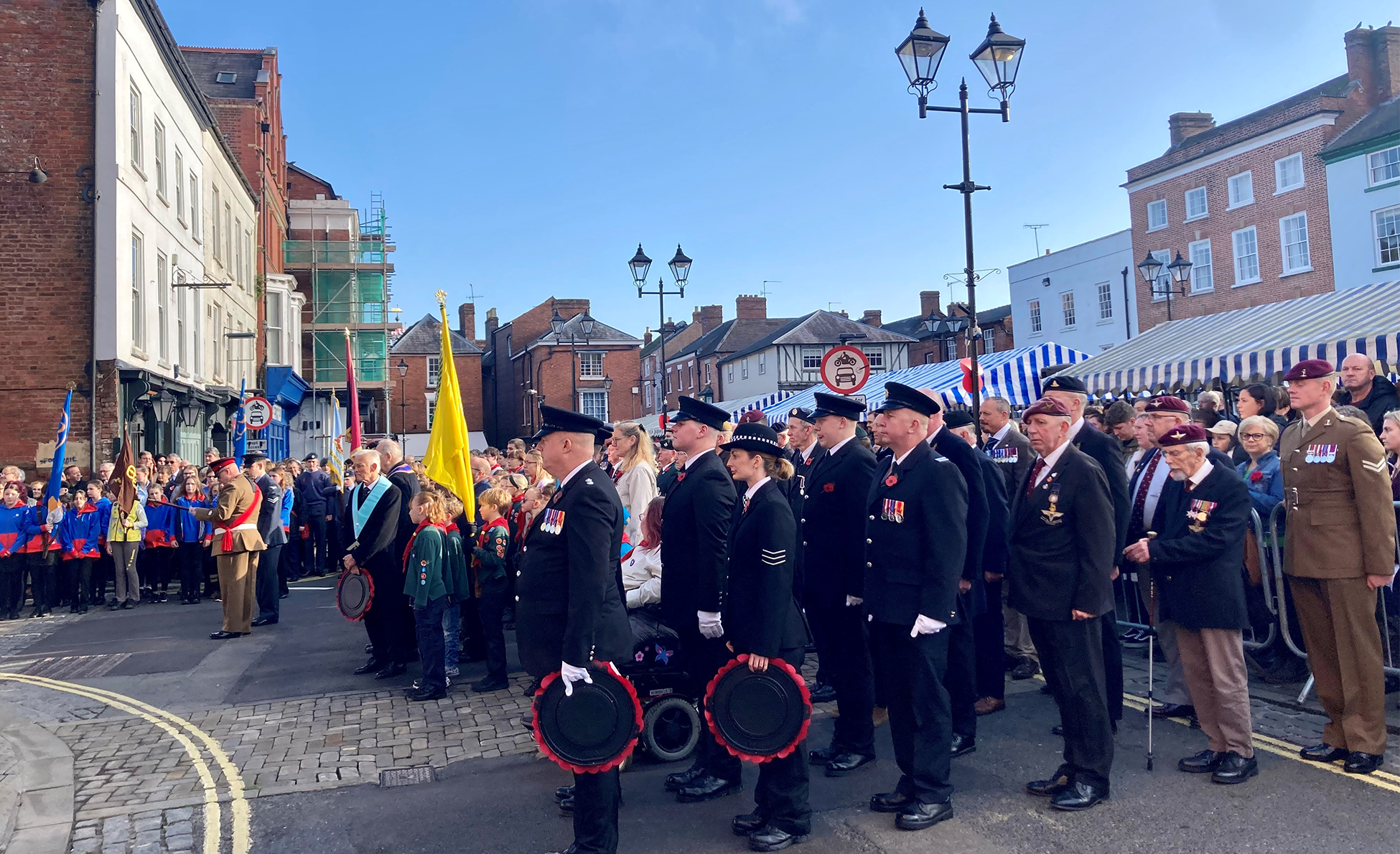 Ludlow Town Council is pleased to invite residents to join the town's Outdoor Remembrance Sunday Service on 12th November 2023. This event will take place at the Peace Memorial, located by Ludlow Market.
Please arrive on the Market Square by 10:30 am to see the Civic and Church processions followed by the arrival of the Parade from Ludlow Castle. Wreath laying will take place after the Act of Remembrance to honour the fallen.
The parade will proceed from the Peace Memorial to St Laurence's Church, where a church service will take place. This service offers an opportunity for the community to come together to reflect on the sacrifices made by the men and women who served our country.
Furthermore, on Armistice Day, Saturday 11th November 2023, the Act of Remembrance and a short service will be held at the Peace Memorial at 11 a.m. Everyone is invited to attend the service and residents are encouraged to observe the two-minute silence and pay their respects to those who have given their lives for our freedom.
A town centre road closure including Castle Street Car Park will be in effect on Sunday 12th November from approx.10:30am until 11:30am. Roads affected; The Bullring, King Street, High Street, Castle Street and Mill Street. Roads will open again when safe to do so.
Castle Street Car Park will also be closed on Saturday 11th November from approx.. 10:30 – 11:30am.