Ludlow Town Council celebrates National Tree Week with a pledge to becoming more bio-diverse
As part of Ludlow Town Council's ongoing commitment to environmental sustainability and bio-diversity, the Council has planned several initiatives to mark National Tree Week (25th November – 3rd December).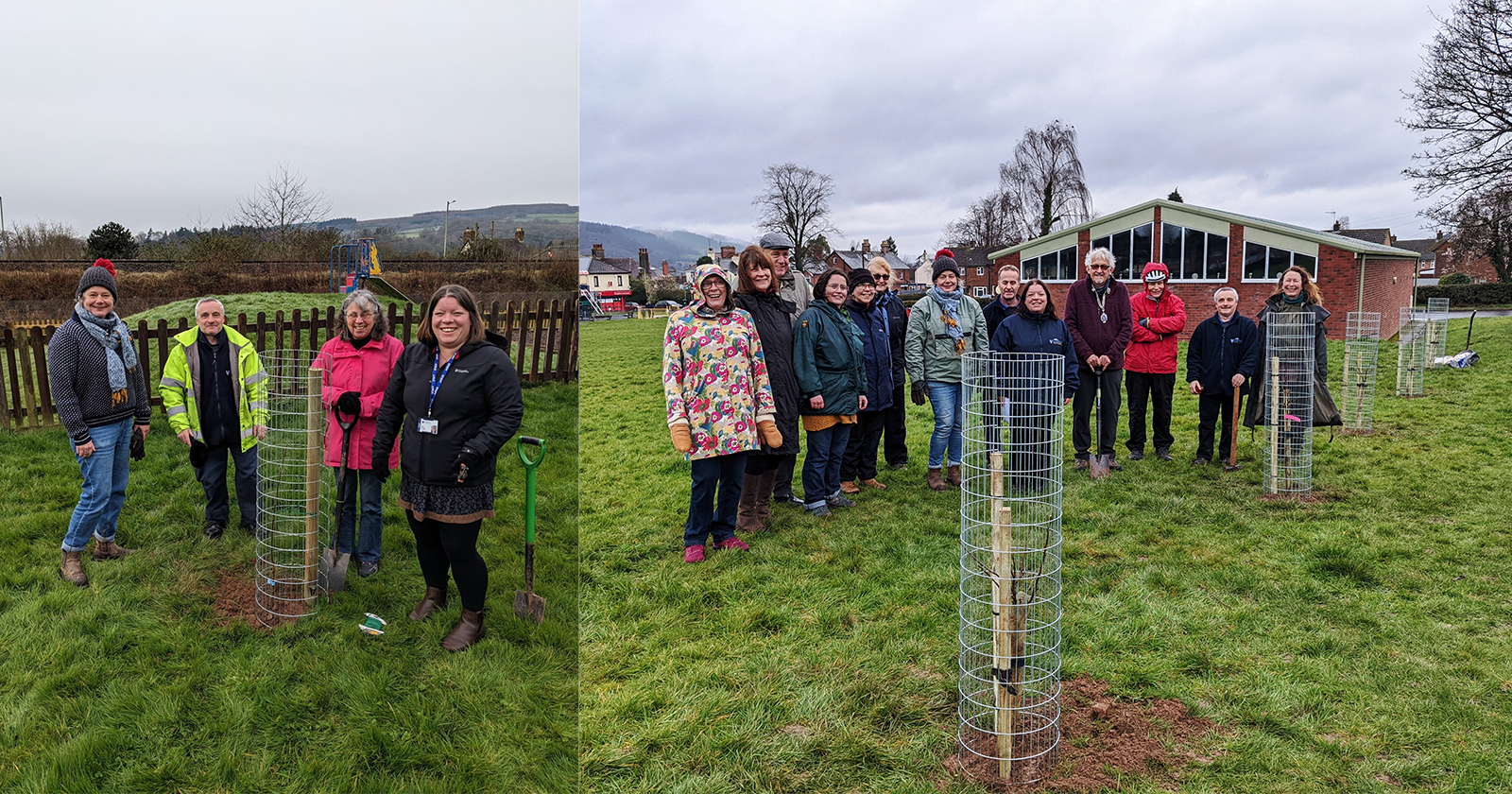 Plans are underway to plant an Oak Tree at the new Sidney Road Town green, serving as a poignant memorial to the victims of the Covid-19 pandemic. This symbolic gesture not only pays tribute to those affected by the global crisis but also highlights the resilience and unity of our community during challenging times.
In addition to this memorial tree, Ludlow Town Council has applied to the Shropshire Council community tree scheme to acquire 40 native trees. These trees will be planted across various sites in our town, further enhancing our natural surroundings and promoting bio-diversity. By investing in the preservation and expansion of native trees, we aim to create a greener and more sustainable environment for generations to come.
Councillor Glenn Ginger, Mayor of Ludlow commented, "National Tree Week presents us with an opportunity to reflect on the vital role trees play in our lives and to take concrete steps towards a more sustainable future. We remain committed to enhancing our town's bio-diversity."
Our commitment to being more environmentally conscious continues from previous initiatives including our collaboration with Incredible Edible Ludlow. The partnership saw the planting of five fruit trees at Wheeler Road recreation area, commemorating The Queen's Platinum Jubilee.
Ludlow Town Council invites all residents and community members to join us in celebrating National Tree Week. Together, we can make a lasting impact on our environment and create a legacy of bio-diversity for future generations.
National Tree Week is the UK's largest annual tree celebration that encourages the conservation sector, volunteer groups and tree-lovers to plant thousands of trees to mark the start of the tree planting season.
For more information on National Tree Week head to:
www.treecouncil.org.uk/seasonal-campaigns/national-tree-week/