Mayor and Mayoress Open New Pub and Restaurant
The Mayor of Ludlow Councillor Glenn Ginger alongside Mayoress Gabriella, officially opened the newly refurbished The George on August 24th, marking a significant addition to Ludlow.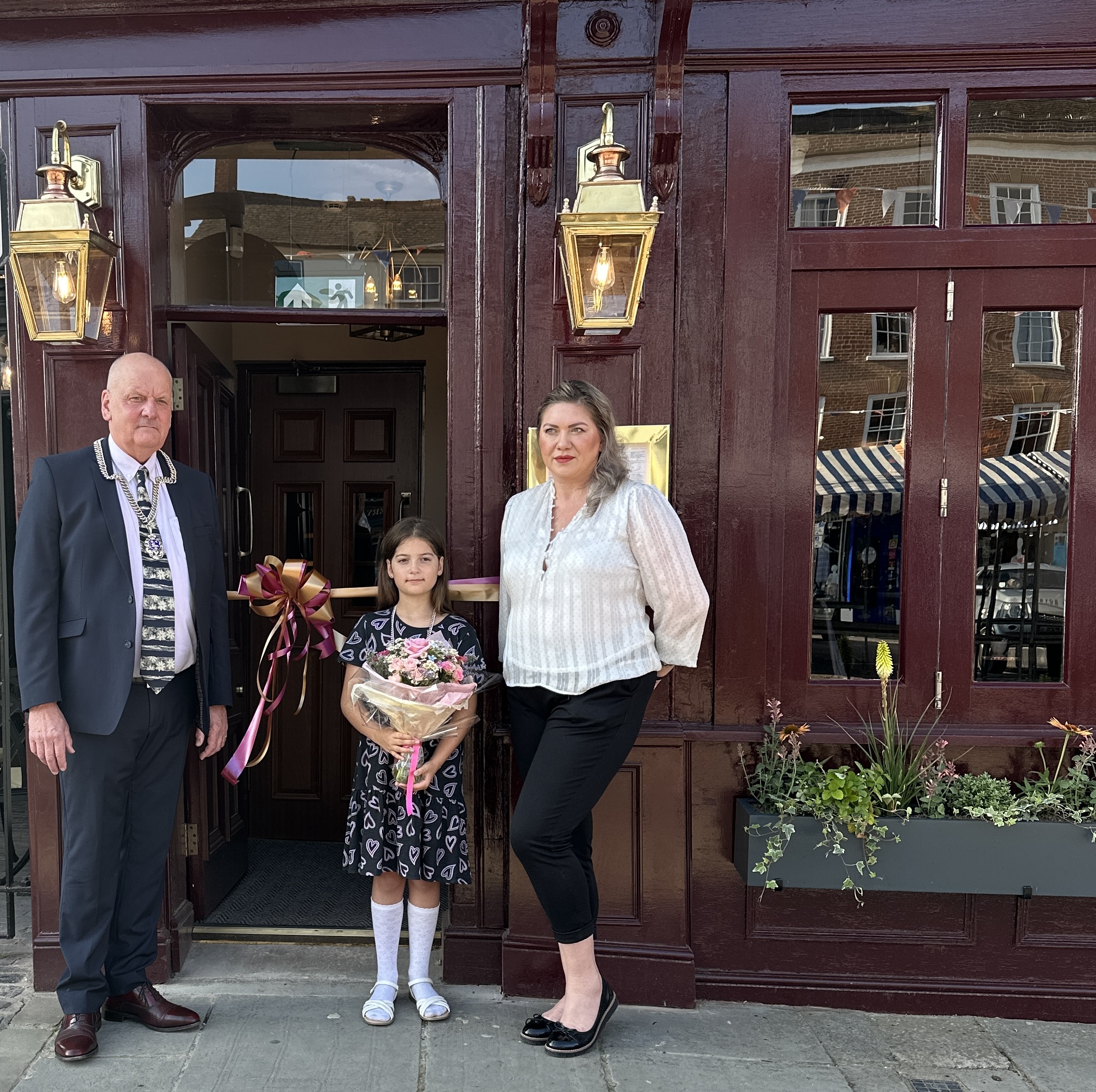 After three months of restoration and refurbishment, The George which is owned by The Oakman Group (renowned owners of various establishments across the United Kingdom) opened its doors to the public on August 25th at 10am.
The George offers its customers a fresh Mediterranean-style menu, authentic Neapolitan wood-fired pizzas, traditional home comforts, and mouthwatering Sunday roasts. The open theatre-style kitchen, a hallmark of an Oakman Inn, will allow guests to witness the culinary magic firsthand. In addition, the drinks menu will offer a range of hot drinks as well as local ales, chilled draught lagers, cocktails and an extensive wine list.
Mayor of Ludlow Councillor Glenn Ginger said "We are pleased to support the grand opening of The George in Ludlow. This new venture from The Oakman Group brings investment to our town and demonstrates their commitment to our community as they prioritise employing Ludlow residents and sourcing local food and drink wherever possible. We are confident that The George will become a valuable addition to Ludlow's vibrant town centre, enhancing its charm as a traditional market town".
Anna Mahey, The George's General Manager said; "I've lived and worked in the area for the last few years, and I feel so lucky to be opening The George in the heart of historic Ludlow. The town is very special, and it will be a lot of fun, judging by all the goodwill messages we've received. We have recruited an outstanding team of people, most of whom live within the town, which is great".
The George is now open to the public. For more information about The George and its offerings, please visit www.thegeorgeludlow.co.uk.