Coronation Big Lunch Celebrations
Over 4,000 people passed through the gates of Ludlow Castle for the Coronation Big Lunch.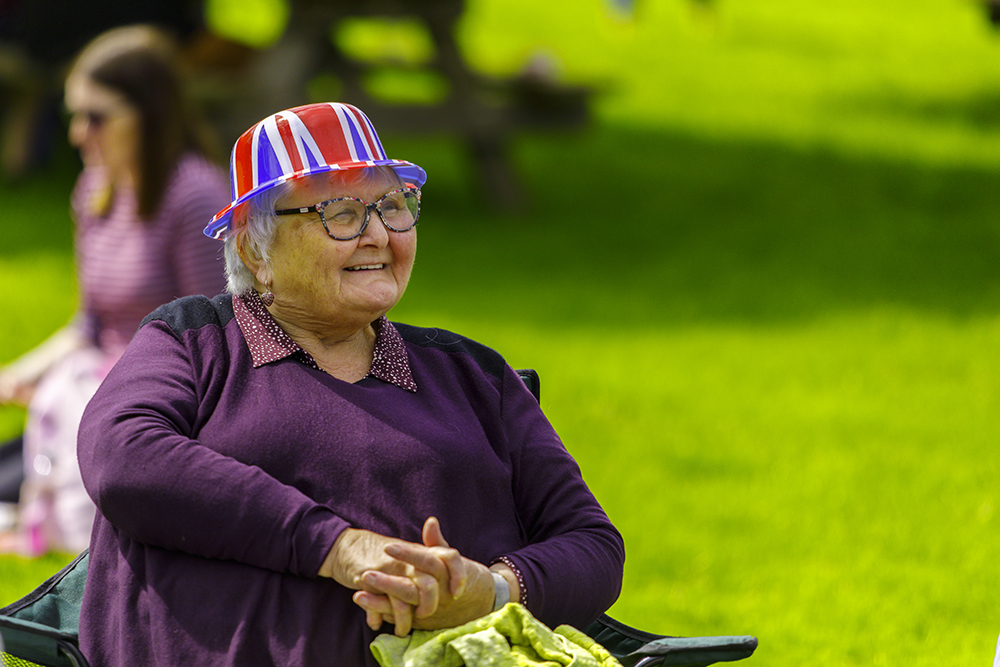 Along with the rest of the country Ludlow hosted their Big Lunch over the bank holiday weekend on Sunday 7th May. The event was organised by Ludlow Town Council in partnership with the Chamber of Trade. The event was supported by Powis Estates, owners of Ludlow Castle who generously granted the town the opportunity to celebrate the King's Coronation with free entry into the Castle.
Gemma England, General Manger at Ludlow Castle said;
"It was an honour to open our gates and welcome visitors into the Outer Bailey to celebrate the King's Coronation. It's always a pleasure to see people enjoying the Castle, but having so many come together and enjoy the occasion was wonderful. The sunshine certainly helped but it was a fabulous day enjoyed by so many and it was a pleasure to work alongside Ludlow Chamber of Trade and the Town Council to organise this community event".
At noon, the Mayor of Ludlow, Councillor Glenn Ginger unveiled a commemorative coronation plaque in Castle Gardens. The plaque had been commissioned by Lord Lieutenant Anna Turner, who is the King's representative in our county.
Gina Wilding, Town Clerk said, "The whole event was a huge success, and it was great to see community groups, residents, and visitors come together to celebrate this monumental event".

Residents and visitors brought along their picnic rugs and sandwiches to enjoy a day of sunshine and celebration. Street vendors including Mr T Pies, Chapter 66, and Pizza Girls served up delicious food and Shed Events, Ludlow Gin and Apley Castle provided drinks.
Picnic goers enjoyed a day of live music with various bands and musicians taking to the stage including; folk band, Dustbirds, Anthony Dayle and Ludlow Concert Band who had a nostalgic repertoire including 'God save the King' that brought the event to a close.
Ludlow Fringe organised fun activities for children including crown and shield making. Ed Dantes from Wynn's Fun Fair brought along a fairground ride and volunteer group Pride of Place were kindly on clean-up duty after the event.
This was a much-loved community-led event similar to the Queen's jubilee event last year. A big thank you to those who organised and attended, Ludlow certainly celebrated the crowning of the new King in style.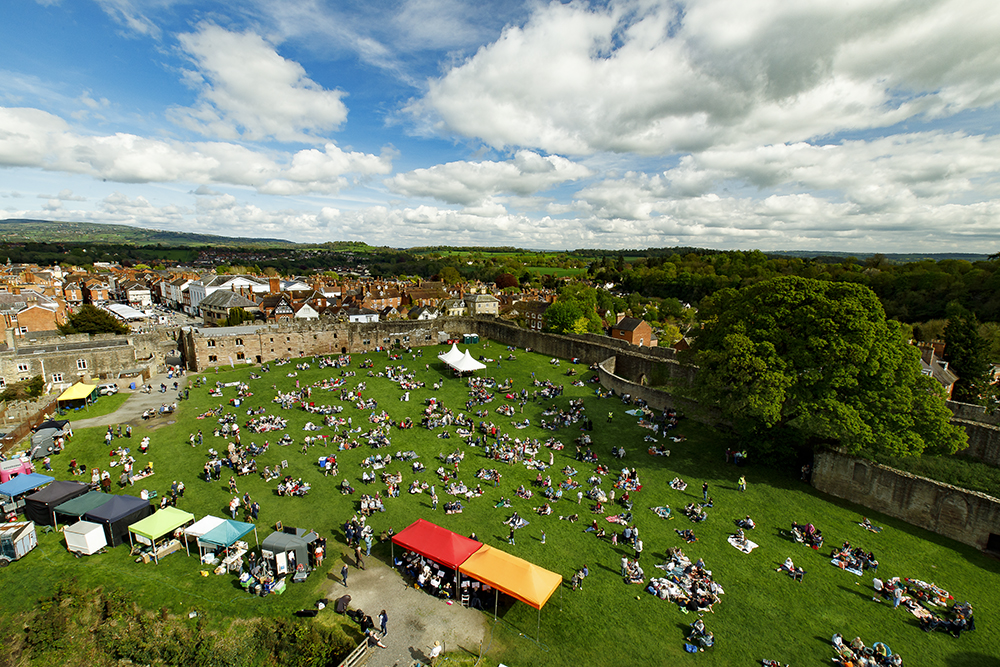 Photo credit: Mike Dodson Photography