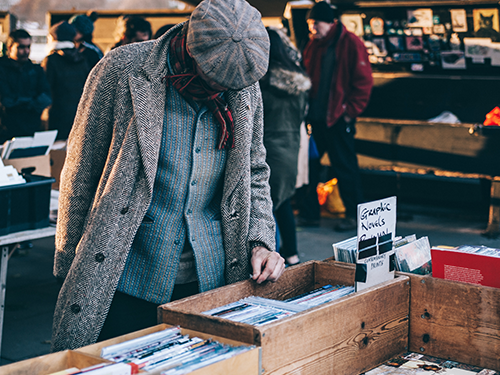 Antiques Market
Join us for a day of antique hunting!
The Antique and Flea Market is held on the 1st and 3rd Sunday of every month on the market square.
Browse the racks of vintage clothes, antique jewellery, small furniture, collectable coins, music memorabilia and lots more.
When
---
Date:
Time: 9:00am - 4:00pm.
Where
---
Ludlow Town centre