Traders Area
---
A weekly 'regular' market is held on Mondays, Wednesdays, Fridays and Saturdays.
Specialist Markets are held most Thursdays and Sund

ays.
General Market Trader's Area
---
Our weekly market has been running for hundreds of years and attracts traders from all over the region. New applications are always welcome
Making an application to trade
---
To trade on the regular market you need to fill out an application form and return it to the Market Manager, who will assess whether there is a stall available and look at what you are proposing to sell within our balance of trades policy. All the policy documents and application forms you will need are located below. If you have any further questions, please contact the Market Manager on 01584 871970. Please allow 7 - 10 days for your application to be considered, thank you. The Market Traders Federation website is a useful resource for trading advice and insurance -please click the link below to visit their site.
Link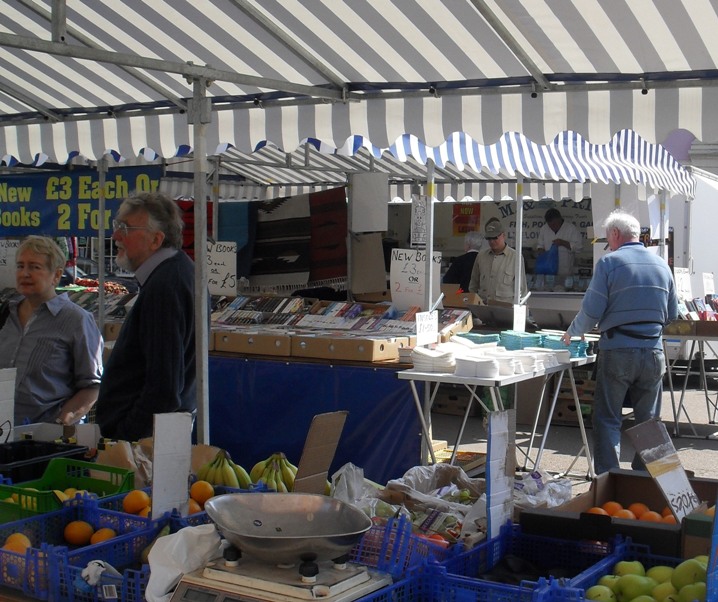 Specialist Market Trader's Area
---
Specialist Markets take place on various Thursdays and Sundays throughout the year and booking forms are released quarterly. All stalls are booked on a first come first serve basis for these markets. Traders are invited to read our FAQ before making a booking
Link Q&A
Traders selling food must contact us prior to booking to ensure that we have checked all appropriate documentation. To apply to become trader you can pick up paper forms are available from the Town Council's Offices at the Guildhall, Mill Street, Ludlow or you can book online by clicking the link below. Link
To view the regulations regarding hosting a stall at one of our specialist markets please press the link below.
Link